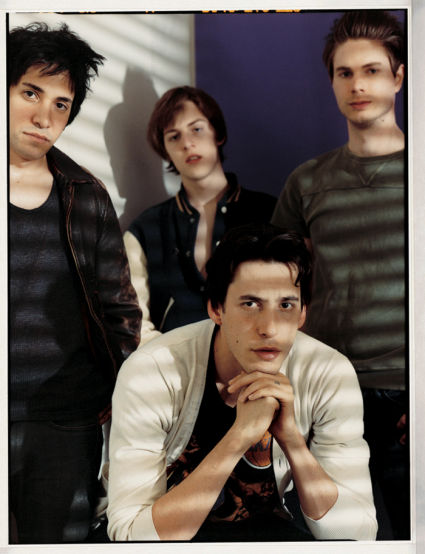 this week's SMD is inspired by a track I've had on repeat for days, "Rich Girls" by The Virgins. I absolutely love the track, and the band. The vox remind me of early Franz Ferdinand and the bass line is ridiculously dancable and addictive. Their debut LP came out early June of this year, if you like the track, then invest in this up and coming NY band by buying the record =)
anyhow, I have also included some other great tracks about girls, so enjoy!

Matt White - New York Girls [mp3]
Death Cab for Cutie - Technicolor Girls [mp3]
Spoon - All The Pretty Girls Go To The City [mp3]
The Virgins - Rich Girls [mp3]
I highly recommend the last two tracks. Both bands are currently on tour
visit
The Virgins
and
Spoon
on myspace for tour dates in your area.